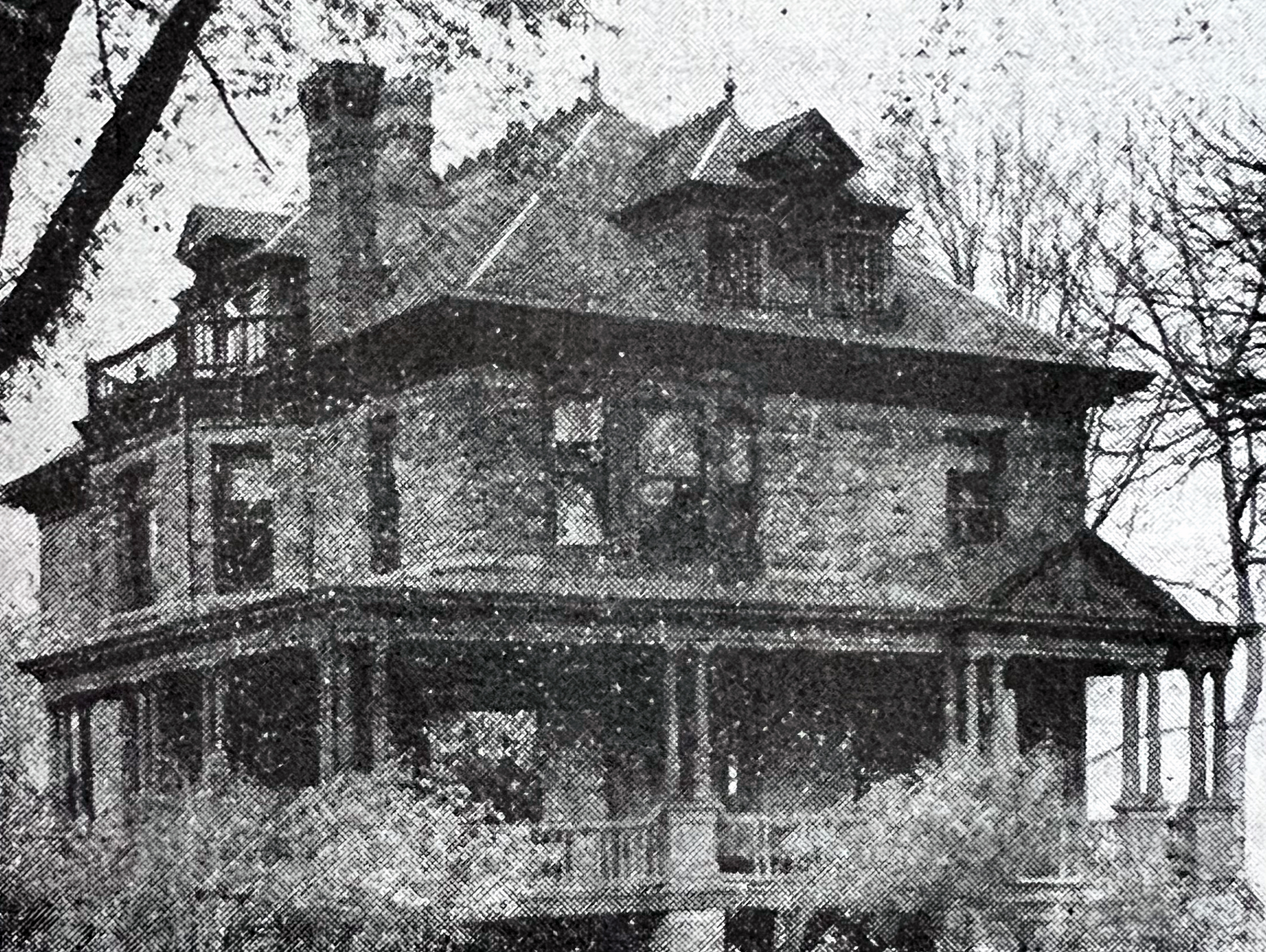 The Luverne Christian Reformed Church had its beginning when several families of Reformed conviction began to meet, in the spring of 1941, in the home of Mr. & Mrs. Peter Block. Rev. Paul De Koekkoek, pastor of the Hills, MN, Christian Reformed Church, led the services. The group grew in number so that, at its spring meeting of 1944, Classis Sioux Center permitted the congregation to organize and to elect its own officebearers. Later that same year the congregation purchased what was then known as the Jones' Sisters property, which was located at 609 N. Estey in Luverne. The property included a large house, which served for several years as both church (main floor) and parsonage (upstairs).
In 1952 a new building was constructed at the corner of Bishop and Estey.While the new building was adequate for several years, it became evident that additional facilities were needed for the growing congregation. Several plans were considered, and on September 15, 1979, a groundbreaking ceremony was held for building the present sanctuary and for transforming the old worship area into a fellowship hall.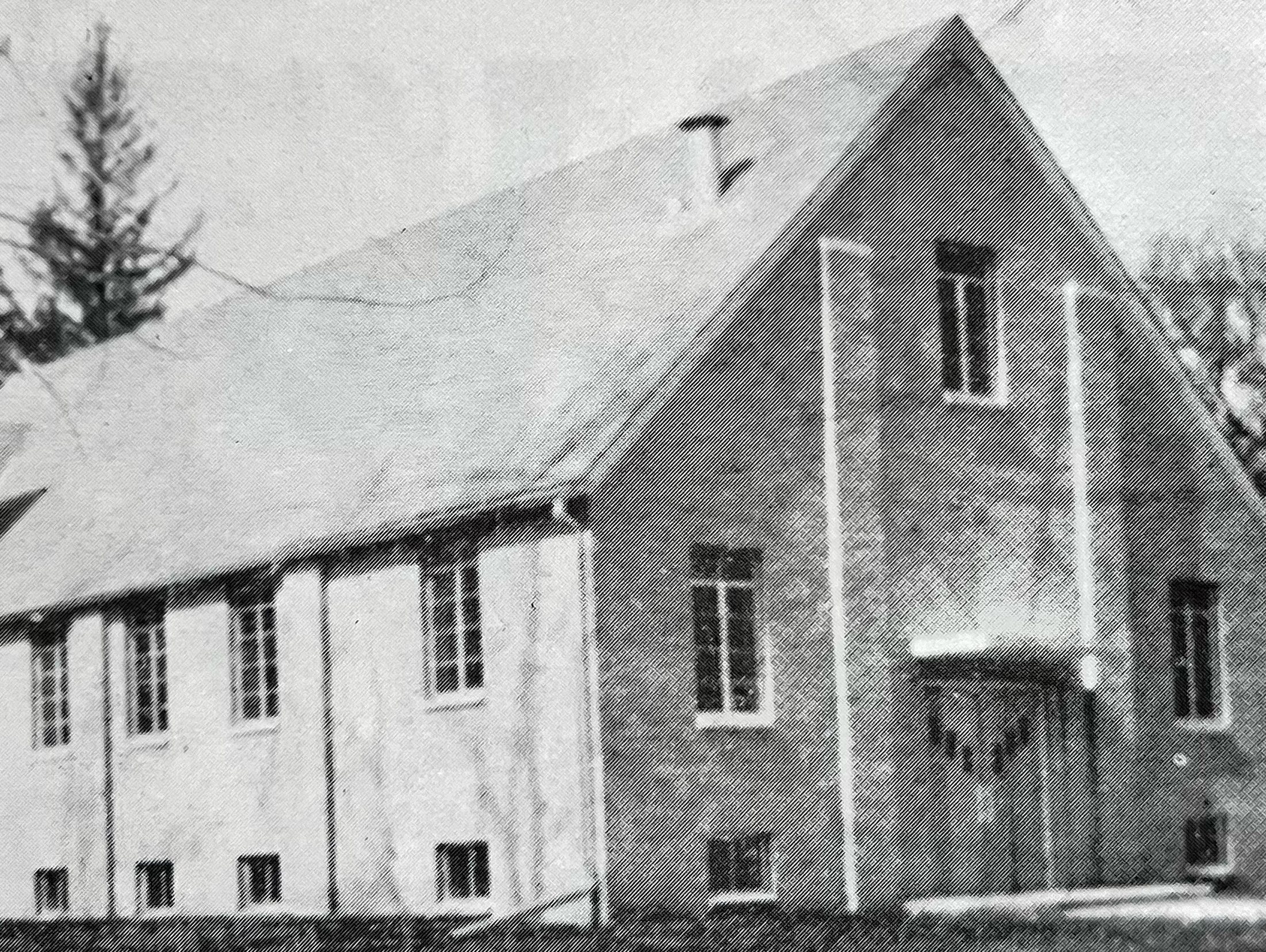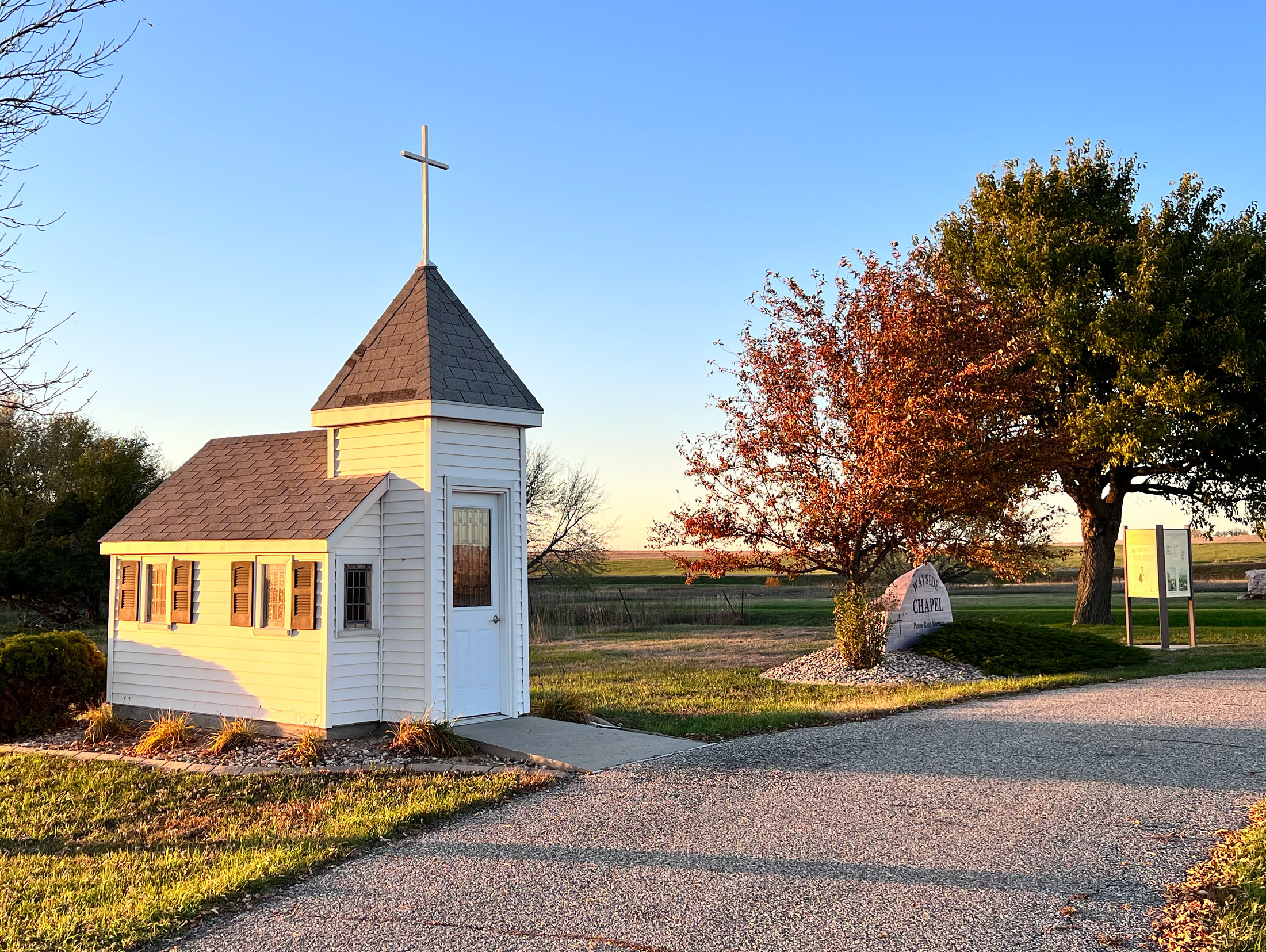 It's barely large enough to seat three people, but for nearly 50 years, the Wayside Chapel along U.S. 75, north of Luverne, has provided a sanctuary for thousands of weary travelers to rest and reflect.
There are few, if any, of its kind still in use today in southwest Minnesota, but for the parishioners of the Christian Reformed Church in Luverne, their little chapel on the hill will continue to spread the word of God for as long as members are willing to restock the devotionals and scriptures offered within.
The chapel has stood as a beacon on a hill overlooking the Blue Mounds since it was dedicated on June 30, 1963, just months after church members decided to build it.
That mission, as adopted by the church when the chapel was dedicated, reads: "For all those in this community who seek quiet in the midst of storm, who seek relief from burden and anxiety, who seek peace beyond the understanding of mankind, who seek a restful place to pray and worship, for all those who travel through our community, for those who have forgotten God and for years have not appeared in his house, for those who have never forgotten God, for those on business, for those seeking pleasure and vacation, for those who flee from the past and trouble, for those who are tired and need rest, for these we dedicate this chapel."
The history book states that more than 40,000 people had visited the chapel by the end of its first summer on the hill. After two years, the number of visitors had grown to 100,000.
With God's blessing and the gifts of His people, the new and remodeled facilities were dedicated to God's glory with special services September 30 and October 1, 1980.
Our history, however, isn't just about buildings! Mostly it's about people who have followed Christ by serving Him as members of His church. We give thanks for so many who have prayed, shared their gifts, and devoted themselves to the work of our congregation throughout it's existence.
We have also been blessed by the faithful service of the Ministers of the Word who have labored among us, including: J.E. Brink (1946-1949), J. Vanden Hoek (1949-1957), H.C. Van Wyk, Jr. (1957-1961), J.F. De Vries (1961-1964), G. Corvers (1964-1967), B. Den Herder (1967-1980), R.L., Scheuers (1981-1987), P.E. Bakker (1998-1994), B Leiter (1995-1998), G. Koopmans (2000-2005), and R. Sparks (2006-2021).
Our history is yet unfinished. Up until now the Lord has helped us, and we trust that with His gracious blessing we will continue to live and work as members of the holy, worldwide Church of Jesus Christ.